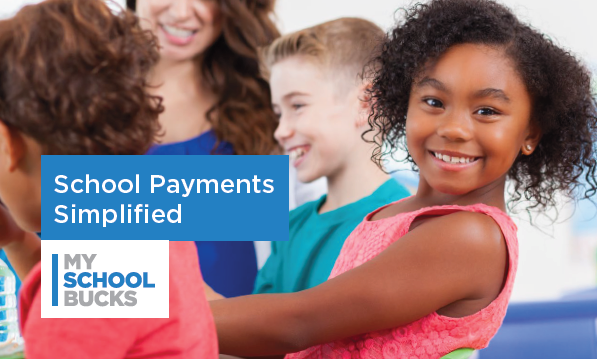 Did you know you can easily pay online for your scholar's school fees?
Create your free MySchoolBucks account to conveniently and securely pay online at MySchoolBucks.com or with the mobile app.
With MySchoolBucks, you'll be able to quickly browse school items such as your scholar's required Activity Fees, campus spirit t-shirts, student planners, tickets for campus events, and more! You can also be notified when fees are due and make payments from anywhere!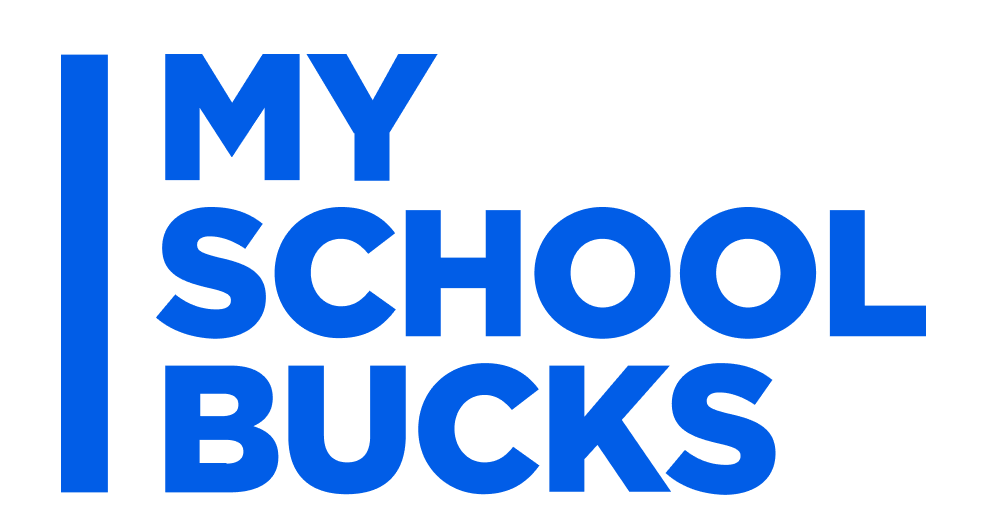 This is RSPA's preferred method of payment for all activities and items. We sincerely thank our parents for making purchases on MySchoolBucks.com only and not bringing cash or checks to campus for payments. You'll see more store items appear over time, so look out for announcements here or in your MSB Parent Portal when products are live for purchase!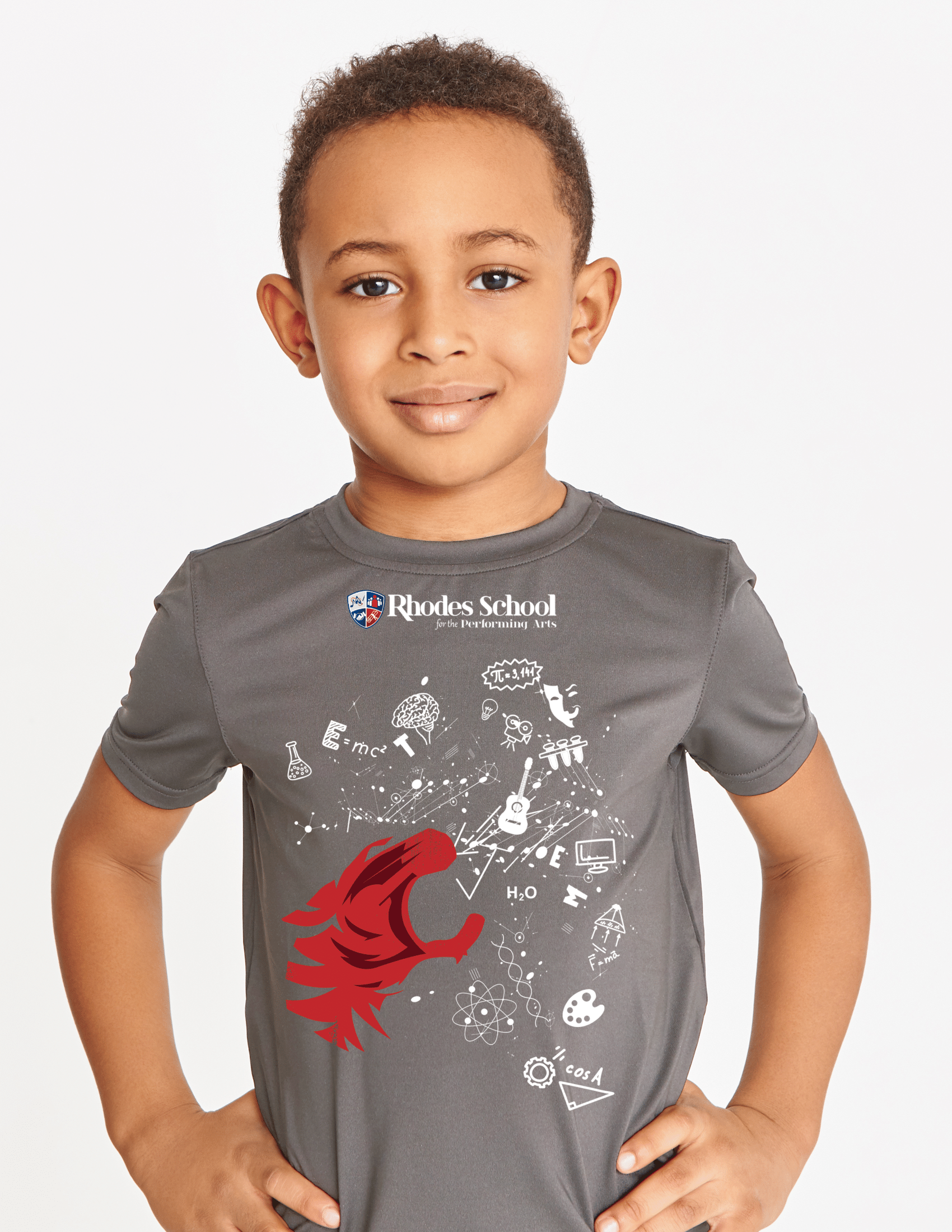 Purchase your Northshore Campus 2023-2024 spirit shirt for $10 every Wednesday.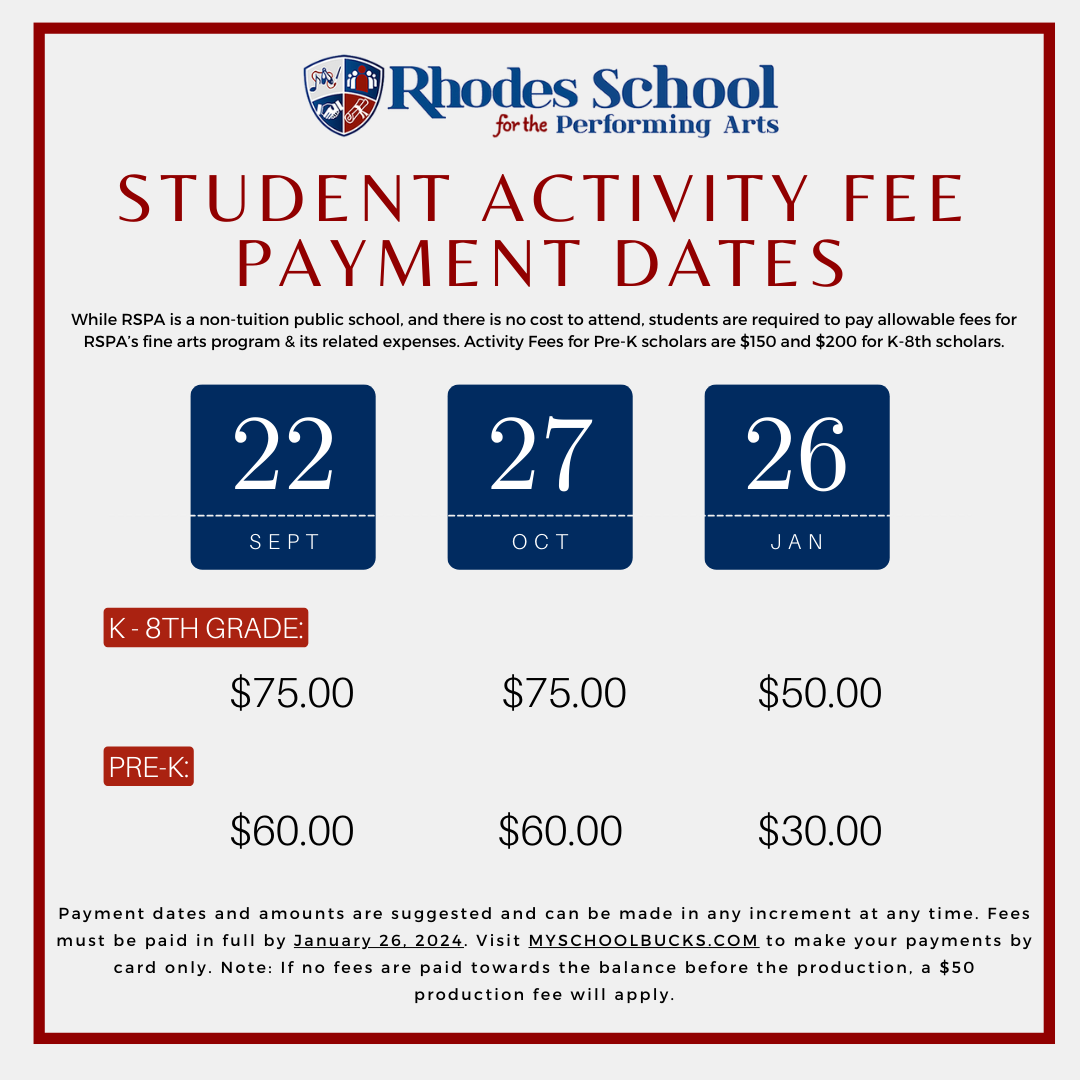 While Rhodes School for the Performing Arts is a non-tuition public school, and there is no cost to attend, students are required to pay allowable fees for RSPA's fine art program and its related expenses. Activity Fees for Pre-K are $150 and $200 for K-8th.
1) Go to MySchoolBucks.com or download the mobile app at the link below to create your free account.
2) Add your student(s) using their school name, first & last name, and birthday or student ID. If you don't know your scholar's student ID, you can obtain it from your Campus Registrar with a quick call at 281-459-9797.
3) Visit the school store to browse & add items to your cart.
4) Check out using your credit/debit card or electronic check.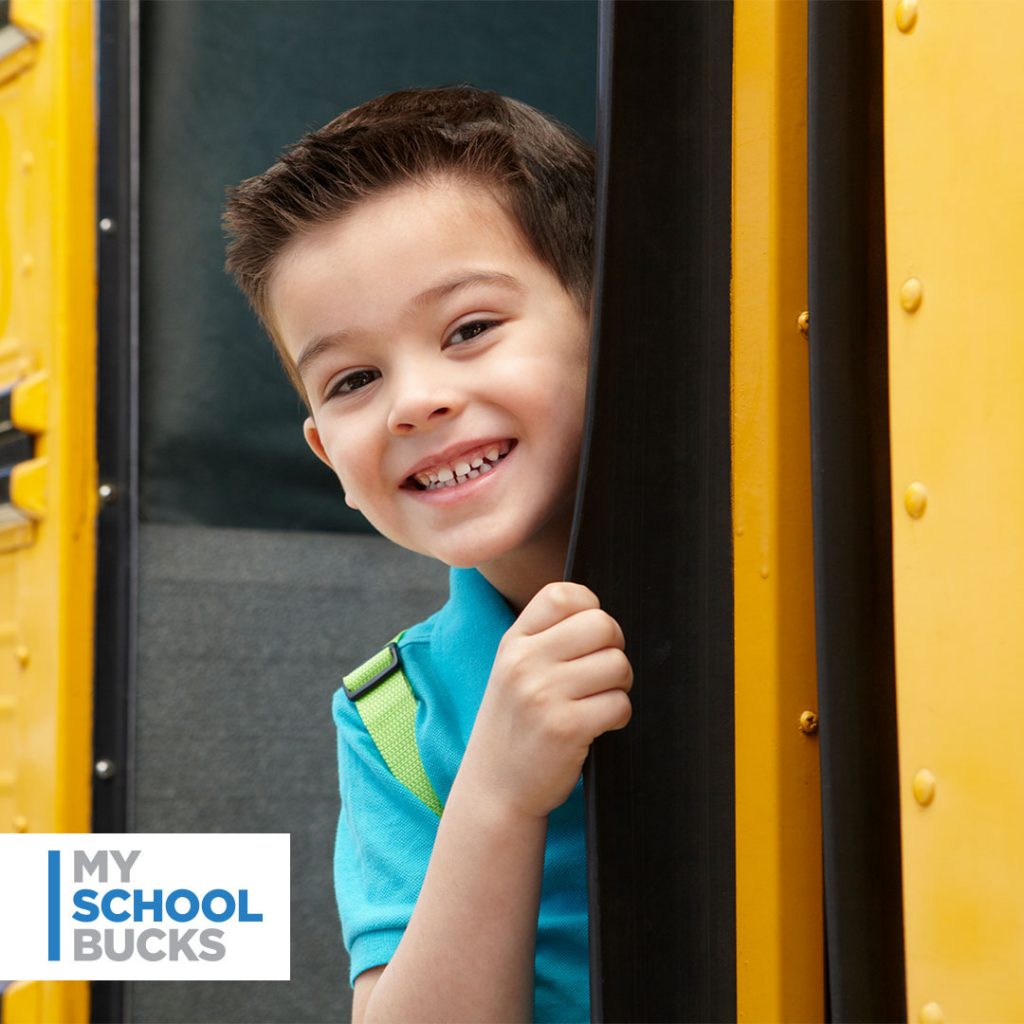 MySchoolBucks Parent Support:
If you need assistance with your account, you can find helpful how-to videos and answers to commonly asked questions by visiting myschoolbucks.com. Or, you can contact MySchoolBucks directly by logging into your account to start a chat conversation or give them a call at (855) 832-5226.

Charles Russell, M. Ed, President
Michelle Harris, M. Ed, Member
Chrishelle Palay, Member
Derrick Sherrard, Member