Coffee with the Counselor
August 31, 2022 @ 9:00 am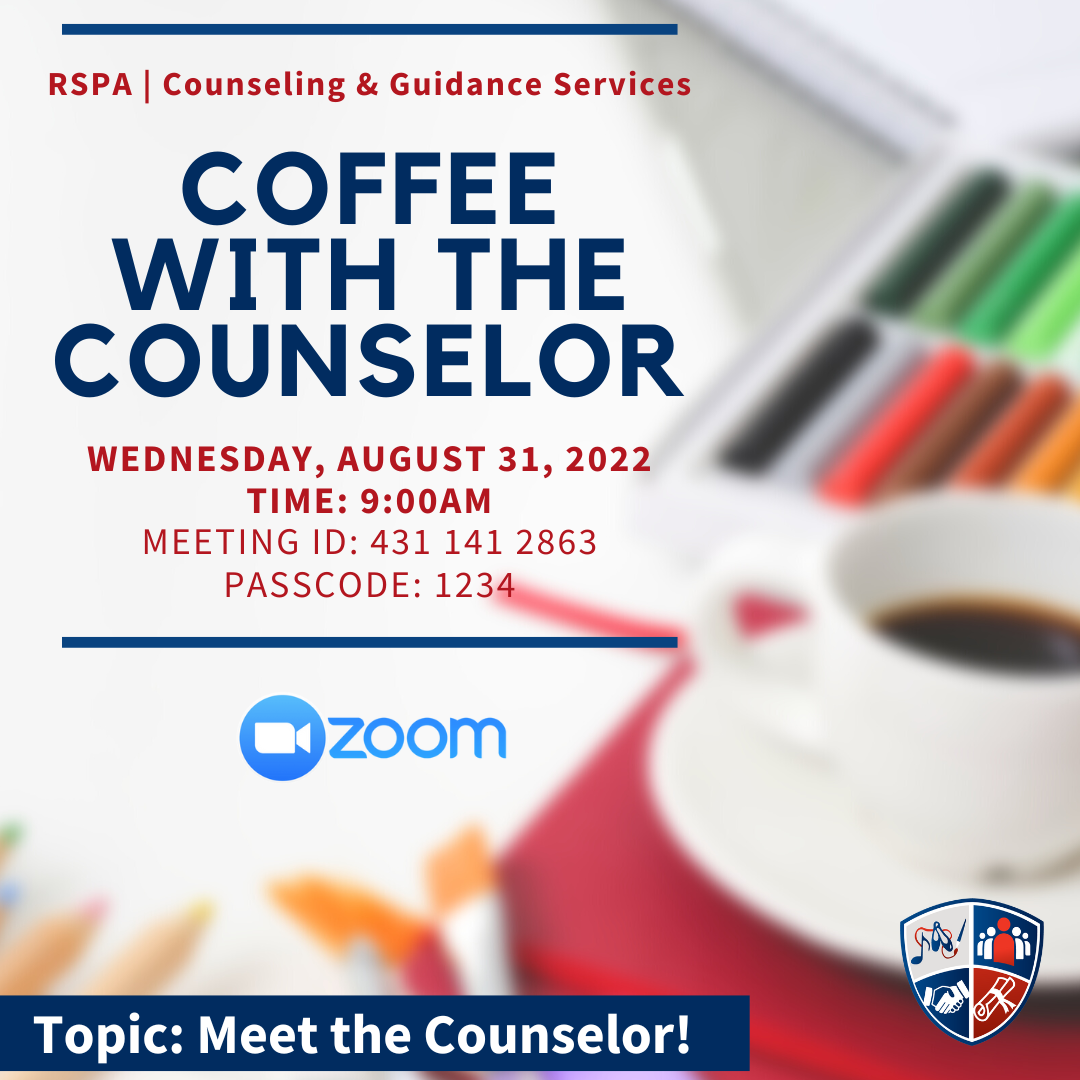 RSPA PARENTS & FAMILIES!
Our School Counselor will be holding a series of parent and student educational workshops throughout the year called "Coffee with the Counselor! "
Please join the School Counselor for this informational workshop!
Date: Wednesday, August 31, 2022 | Time: 9:00 Am |

Topic:
Meet the Counselor!
Meeting ID: 431 141 2863 | Passcode: 1234
Stay tuned for future Coffee with the Counselor dates!