Pastries with the Principal
August 30, 2022 @ 10:00 am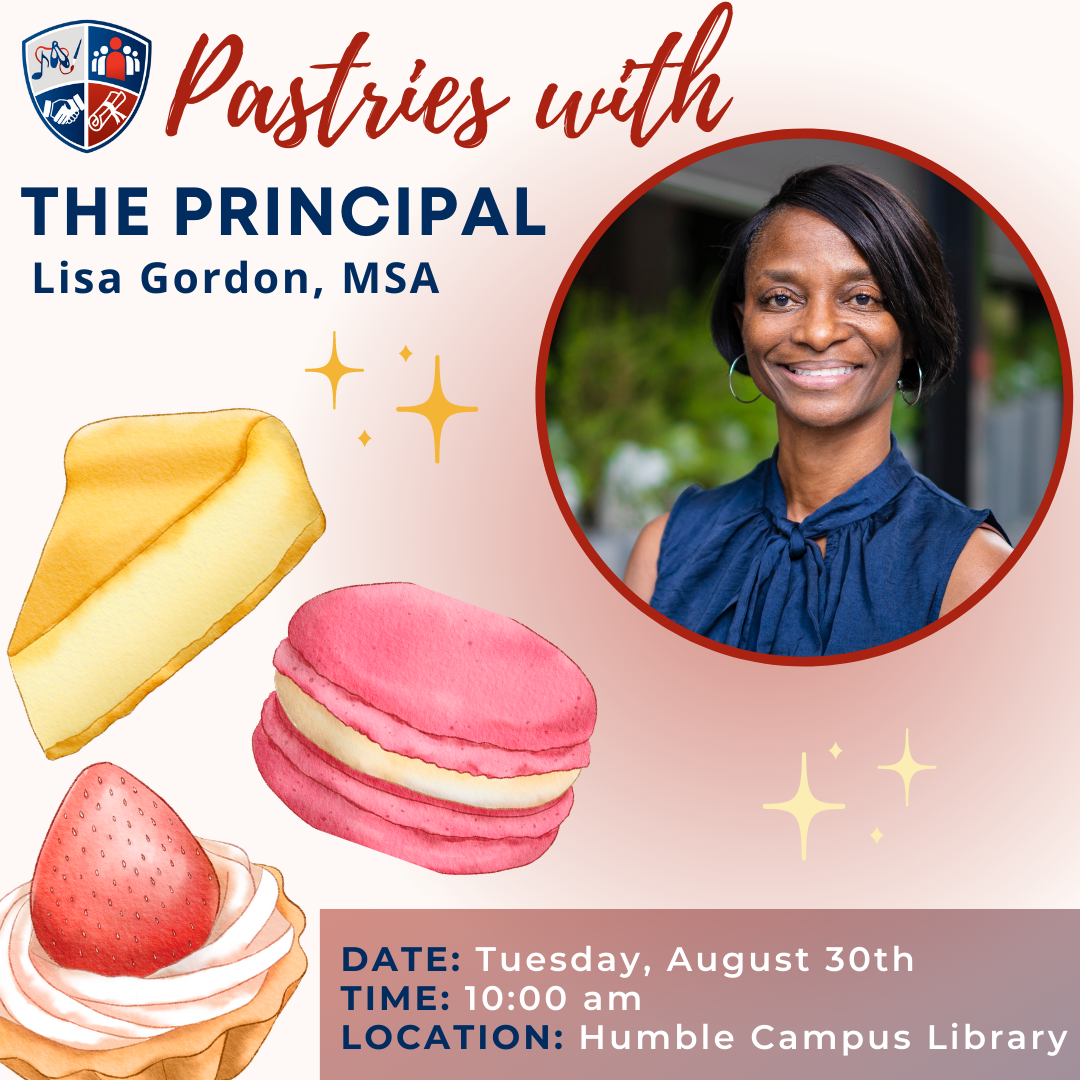 Join RSPA Humble Campus Principal Mrs. Gordon for a new monthly sitdown called, Pastries with the Principal!
Parents, we're discussing your ideas, questions, concerns, & more for the Humble Campus over a bite of pastries!
Meet Mrs. Gordon in the Humble Campus Library on Tuesday, August 30th at 10:00 AM!